BKKCondos News Update: July 2015
The number of inquiries we are receiving has been steadily increasing throughout April, May and June and it looks like July will also be a very busy month for our hardworking team. To help us handle so many leads since my last post we have hired 3 new agents. We now have Erik Edman in the team who built up his extensive Real Estate experience in Pattaya and can speak Thai, English and Swedish fluently, we also have Nan who has experience in Pattaya and is now learning the Bangkok market fast and Savi who also speaks Thai, English and Swedish.
Are partnerships with Hipflat, Thaivisa Property Bangkok and Thailand-Property are going strong and we are also now happy to announce we are now working with 2 new Real Estate portals; FindYourSpace and Nayoo Property. For property owners this means even greater exposure for your rental or sale properties if you list them with us. On the topic of our property listings we have had the pleasure of having two interns working in our office for the last couple of months who have spent a considerable amount of time updating the availability status of the properties on our website. Unfortunately it is almost impossible to keep all the listings up to date, and we understand it can be frustrating for our users to find the property they inquired about is unavailable, but we are continuously trying our best to keep them as up to date as possible.
One special project we have been working with recently is Harmony Living Phaholyothin 11. There are 20 newly released from the developer 2 bedroom condos for sale or rent here that offer bigger than usual square meter area, ranging from a spacious 82 sqm to 97 sqm with prices per sqm ranging from 83,000 THB/sqm to 92,000 THB/sqm unfurnished, but there are also furnished units available on a variety of floors. I believe this condominium stands out from brand new developments due to the quality construction, with thick walls and only 10 units per floor. It is on a pleasant and quiet street, there is plenty of parking and the BTS is not far. Contact us for more information and prices if you are interested and we can arrange a viewing at your convenience.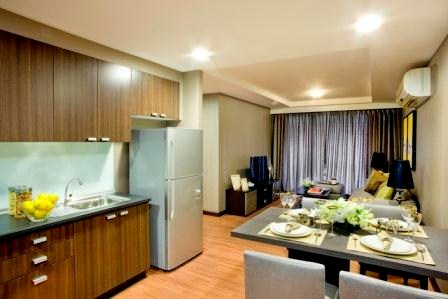 That's all for this week, have a great week and there will be more news coming soon!
David Wood